JOIN THE MOVEMENT
Get access to Infini-D
If your school has an active Infini-D Learning subscription, we will send you an invite to join that license. If you don't have a license yet (picture us waving excitedly to welcome you), we will send you instructions on how to get started for FREE.
Are you ready to try education's most advanced experiential learning platform?
Get ready to teleport your classroom into riveting, standards-aligned missions across time and space. Sign up to experience education's most exhilarating learning adventure. Transform your teaching toolkit from routine to revolutionary!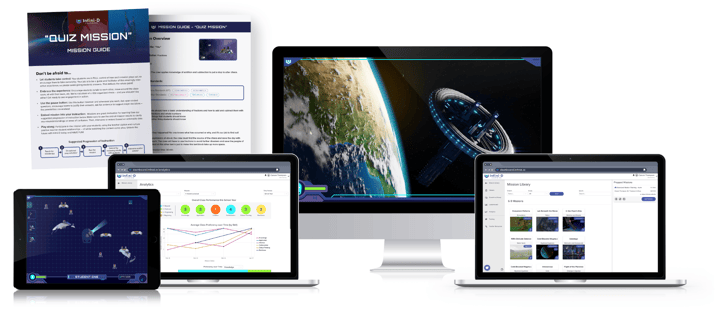 LEARN MORE
Anatomy of a mission
FACULTY MISSION
Kick off the school year with a ridiculously engaging team-building experience.
Do we dare challenge the tyrannical rule of "two truths and a lie" as the go-to icebreaker? Yes (cue gasp). Join us in our first-ever mission built specifically for teachers, and take your beginning-of-the-year icebreaker to the next level. And did we mention it takes less than an hour?
LEARN MORE
ABOUT US
In case it hasn't come across loud and clear, we are a bit of a different breed.
LEARN MORE