TECHNICAL
Schoology Integration
Integrating Infini-D Learning with Schoology is a breeze with our user-friendly platform. Our LTI integration allows for seamless access to Infini-D Learning content directly within Schoology.
Instructions
Click here to download the complete Schoology integration guide.
1. Login to your Schoology account and go to the App Center icon at the top of Schoology. Search for the Infini-D Learning app, then select it.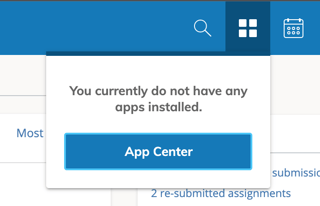 If you cannot find the App Center from your Schoology account then click on the following link, which will take you straight to it.
2. Click "Install LTI 1.3 App" > Click I Agree > Continue.
3. Select the "Add to Organization" option in the pop-up window that appears.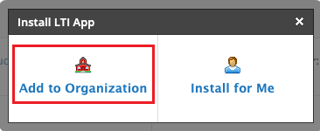 4. Once you have added the Infini-D Learning app to your organization, continue the process by selecting Install/Remove.
5. Select where to install Infini-D.
6. Make sure to select all users (except parents) and all courses, then click Submit.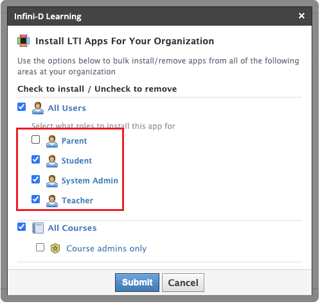 7. After successful installation, go to your Courses, and locate the Infini-D Learning app at the left side of the course navigation.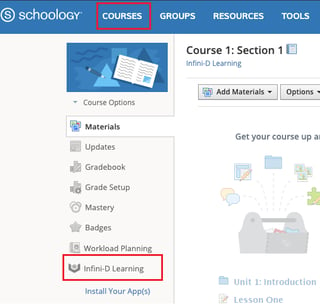 Need Assistance?
If you have any questions about how to set up LTI integration, don't hesitate to contact us by email (support@infinidlearning.com) or send us a chat!